13 Nov

How does Clutter Affect Your Life?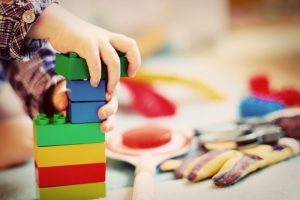 The home is supposed to be a private sanctuary where people can feel relaxed and relieved from all the stresses at work. But when clutter invades it, there could be a lot of negative effects to all of the people living in the dwelling place.
Clutter makes you waste money. Only a few people realize the financial effects of clutter in their lives. Initially, they waste money on buying things to fill their homes. When there are too many items in the house, the basic and necessary stuff can no longer be found amidst the clutter that they would buy them again even though they already have them. It is therefore recommended to stay organized all the time.
Clutter makes you lazy. Clutter accumulates easily. When you get home and you are faced with all the clutter inside it, you just give up and disregard the mess without even trying to clean it because you are used to having junk inside your place. The sight of all those items that you need to get rid of also gives you that feeling of laziness. The only thing that you can do is to delay the cleaning to some other day.
Clutter makes you feel exhausted. Even if you are not doing anything, the simple view of all the clutter in your house can actually drain your energy. Although your brain and your eyes recognize the fact that clutter is present, the number of things that you need to clean and the time that you need to spend can only make people feel extra tired even if they haven't started cleaning at all. Feeling fatigued is a very common symptom of a person who also has difficulty letting go of hoarded and cluttered items in his home.
Clutter makes you feel embarrassed. Your friends and colleagues would most likely want to visit your house to have a small chat with you or to catch up. With the presence of clutter in your house, you immediately repel your friends from visiting your home because you are afraid of what they might think when they see your place.
Paying for a junk removal service can be one of the best decisions that you can make if you want to have a presentable place. Rather than accumulating clutter in your home, spending a little for the service can change your world and in the long run will be advantageous on your part. Remember that people's personalities can be reflected in the kinds of homes that they have.