29 Oct

How to Hold a Successful and Profitable Garage Sale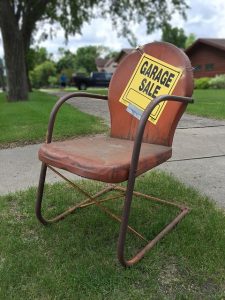 If you are looking for a way to get rid of junk and other unnecessary items in your house, you can organize a garage sale.
Before calling junk removal service providers to grab all of your clutter, having a garage sale can reduce the amount of junk in your home. You can even earn bucks while doing it.
Here are the ways on how you can have a profitable garage sale.
When holding a garage sale, do not just display all of your junk for other people to see. Days before your scheduled sale, go through the items and check which ones have value and can still be used for a few more years. Customers will not buy items that are severely damaged or broken. Examples of merchandise and items that could sell well are furniture pieces, gym equipment, books, kid's toys, baby stuff, and home tools.
A very important factor that could determine the success of your garage sale is the pricing of your merchandise. You must always remember that the primary reason why you are holding a yard sale is to get rid of the clutter and junk. Earning money is only your secondary goal. When pricing the items, do not go too expensive because you may not close the deal with the buyers. Always allow haggling and prepare price tags so that people won't keep on asking how much your items are.
If you are planning to do a garage sale, the schedule plays a vital role for its success. Always look at the weather forecast for that week so you could decide which days are best to hold an outdoor sale. Experts would also suggest that you should hold yard sales during the afternoons of Thursday, Friday, and Saturday. Thursdays and Fridays are usually the schedule of workers to get their weekly salaries. Saturdays are also great since many neighbors do not have work during the weekends.
Your garage sale will never be successful if other people are not aware of it. No matter how nice and cheap your items are, the failure to advertise about your sale is the biggest mistake that you will ever do. Post your ad in your social media page and take the time to print flyers to distribute to your neighbors, friends, and colleagues. Never forget to indicate the time, the date, and the address of your venue so that people will know exactly when and where to go. Do not be ashamed to ask your friends to invite other people as well. The more people, the better the chances of selling your items.