11 May

Quick Tips for Organizing the Home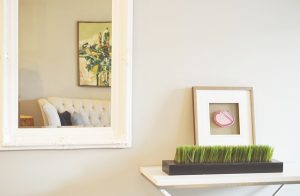 Home organization is very important and must be carried out on a regular basis. For most families, the home is where the members meet after spending a long day in their respective workplaces and returning to a house that is clutter- free can be very relaxing.
Keeping the home organized can be tricky especially if there are a lot of people living in there. Each person must take part in organizing the house to maintain cleanliness. Clutter cannot really be avoided but it can be minimized.
Here are some very useful tips for organizing the house and minimizing clutter.
Do some smart storage techniques. If you are planning to store different items, you cannot just stash them into the cabinets. The cabinets must be arranged well so you would be able to see everything at a single glance.
For beginners, the main thing that you must do is to segregate items that you frequently use from those that you only utilize rarely.
Keep the frequently used items in cabinets inside the house while you can store those non-frequently utilized objects in the garage or in the attic.
Within the cabinets, use transparent containers and place labels on them so you would know exactly where to find things.
As you segregate your items to be placed in compartments, do junk removal as well to get rid of unnecessary belongings.
Take extra time in organizing the kitchen. The kitchen is probably one of the most common places in your home where organizing is needed because there are numerous utensils, plates, food and other items that your family store there.
Stack plates of the same size together to save space.
Inside the drawers where you keep your utensils, install compartments so that there would be a separate space for the spoons, the forks and the knives.
Have two waste bins in the kitchen. One for biodegradable and one for non-biodegradable.
Use compartments in Closets. People also find it difficult to organize their closets.
The trick here is not to use color coding when arranging your clothes but you have to group them according to the type of clothing.
Have separate compartments for casual shirts, pants, underwear, dress shirts and blouses.
For your shoes, buy a shoe rack which you can attach behind the door of the closet to save space.
Hire Professionals. If you do not have the time, you can always hire an experienced extreme cleaning service provider to do the job.
Organizing home would also require junk removal services to empty out those bins of clutter.