08 Mar

The Best Spring Cleaning Tips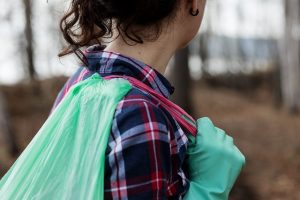 Spring is here! And it is the time for a new season. And a great way to start this season right is to clean!
Spring is the perfect time to be a bit OC, sanitary and hygienic since the changing weather can build dust, mold and mildew to some areas at your house. So this means that with spring cleaning, you really have to clean. Not that dilly-dallying type of cleaning, you have to do 'general' cleaning.
Here are some tips that can help you in cleaning your home and maintaining it in tip-top shape.
First, you have to get your gear on. Make sure that you have your cleaning utensils, spray, soap and other cleaning solutions on hand so that if you are in you are cleaning  'in the zone' you don't have to stop and go out just to buy a few microfiber rags and that mold and mildew cleaner. Remember, there is a certain momentum that you have when cleaning and once you cut that momentum, you sometimes feel like procrastinating once you get back on your task.
Read on and research what on what cleaning item goes on what and how a certain wood item is being cleaned etc. When cleaning, you do not want your items to be ruined because of simple cleaning mistakes you made along the way. There are lots of magazines, books and websites dedicated to this so there is no reason to go wrong. It would also be ideal to do this over winter so that when spring comes, you can immediately get on cleaning.
Organize. Out with the old, in with the new or don't bring anything new at all. Sometimes we just buy stuff without realizing that we already have accumulated too much. It is better to remove unused items and have that extra space.
Lastly, a dumpster rental is great when you have sorted out the junk out of your home. Most companies allow you to rent a dumpster for several days before they pick it and haul it out for you. This gives you enough time to trash out and think about which rubbish you will bring out the house.
Those are just but a few suggestions that we have. However, the best advice that we can give is to stop thinking about it and to take action and start now.