20 Apr

The Mental Side of Cleaning Your Basement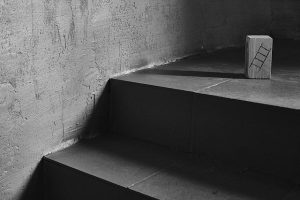 The basement is one of the most used storage areas in a home. But sometimes, we stuff in too much junk in the basement that we do get overwhelmed with the things that we see there are times. Every season change makes us store items that are not applicable to use for the new weather. C'mon, you don't tell me that you need that skiing board for the summer do you? Of course not! That is why you immediately store that skiing board in the basement.
Now when the time comes that you decide to clean, sort and organize your basement, you go bonkers! It is just too much! However, remember to keep calm and carry on. Even with this overwhelming task that you have in your hands, you can always ask the help of any professional.
Two professional services come into mind when it comes to changing the atmosphere of your basement. First is an organizing service professional and second is a junk removal service company. An organizing service professional helps you with sorting, cleaning and removing the unwanted and unneeded stuff in your basement. You can donate and recycle some of the items that you have or you can junk and throw them. Once you have decided on what items to keep, the organizing professional stores these items on another different level. They can help in keeping your items in a well-cataloged manner that you never even thought possible. And as for the trash that you have, the junk removal service company helps you haul out that nasty waste for you.
Now is it not easy with their help? If we think that housework organizing and cleaning is not our forte, these professional services really can give you great help. And then, when that dreaded task of cleaning out your basement is done, you just sigh and look at the work that has been accomplished. And yes you get flabbergasted with the results; since this is mental for you. You sniff and get teary eyed. You have completed it, your basement is now clean and organized!