10 Dec

Why Spend Money on Junk Removal Services?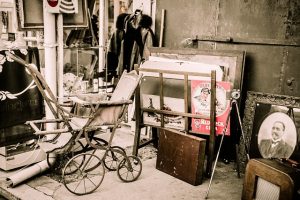 When there is just too much clutter and junk in your house that you can no longer handle yourself, hiring junk removal services will be your best move. Although you will be spending some amount, you are assured that your place will be cleared of all unnecessary trashes.
Some people would simply skip the professional services because they think that they could save money if they clean the clutter themselves. But these people failed to realize that they had all the time to clean and organize their homes in the past but they still ended up with the clutter that they have now.
These are the key reasons why your expenditure on junk removal is worth every penny.
Time Savings. One reason why homeowners accumulate clutter is the lack of time. Because both parents are busy working and the kids are usually at school, there is really no dedicated time to clean up and organize the home. If you pay for professional services in removing junk from your house, you are assured that the project will be finished within a given time frame.
Convenience and Energy Savings. Because you will not be doing all of the hard and dirty work when cleaning the junk out of your house, you can easily sit back and watch the professionals reveal what your home really looks like. These types of assignments are not easy since there is a lot of heavy lifting and transporting that will be done. Paying professionals to do this task will be very convenient and you can spend your extra time doing other things instead.
A very important concern when clutter is involved is the safety of the people living inside the house. When there is clutter, health risks are also available. Doing the actual process of cleaning up the clutter can also have safety risks. Because you chose to hire professional junk removal services, you can be assured that these people would employ all safety standards when accomplishing their tasks. And because you won't do any work at all, you and your family are safe as well.
All-in-One Junk Removal. If you clean the house by yourself, not only will it take you weeks to accomplish but you might also face the problem of not knowing where to dump your junk. There are some areas where the garbage collectors would only retrieve specific types of trash and you might be asked to drop off other types of junk in certain parts of the city. With the assistance of professional help, they will collect the junk regardless of what type of items they are and they will also be responsible to distribute those junk items to their rightful drop-off areas according to the city's guidelines.